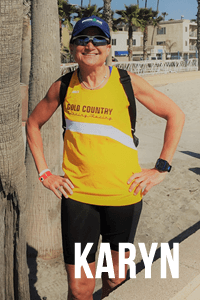 Karyn Hoffman
2021 will be Coach Karyn's sixth Gold Country Marathon Training Program! As a coach, her euphoric moments are getting people across the finish line, helping them to accomplish their goals. Karyn's numerous accomplishments include the following:
RRCA Certified Coach Level I and Level II
50+ Marathons, including, 20 consecutive at CIM
3:50-4 hr. marathon pace leader at CIM past 12 years
Urban Cow pace leader, Big Sur pace leader
Three Boston Marathons
Seven 100 Mile Endurance Runs including 5 Western States finishes
2019 Kona IronMan Finisher with over 25+ IM finishes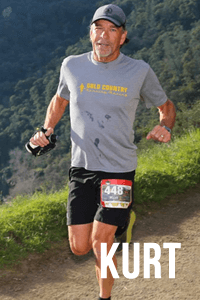 Kurt Jaehn
Kurt started running in high school, competing in track and cross country. He was an avid cyclist for many years and competed in many races including Eppies Great Race and several 24-hour adventure races. Kurt became serious about running again in 2010. He sold his road bike and is now an avid runner! Since then he has completed the California International Marathon 8 times and dozens of other races including 50 miles, 50K's, half marathon's, 10k's, and 5k's. Kurt loves to share his passion for running. He is an RRCA certified runner coach and has helped coach prior training groups for Gold Country Run + Sport.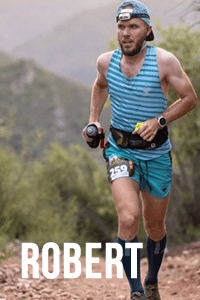 Robert Ressyl-Moyer
Robert's background and passion is focused on coaching and teaching. He graduated 2013 with a graduate degree in Exercise Science from the University of Vienna.
Once an avid soccer player, Robert transitioned into Marathon training after he moved from Austria to Boston. He ran his first marathon in 2015. Following enthusiastic (and relentless) encouragement from new running friends in Sacramento, Robert began his journey into trail ultra-running. Since then he has won several trail races throughout Northern California. A highlight of Robert's running career was representing Austria's national team at the 2018 IAU Trail World Championships in Spain.
Katie Hartman
Katie started running in elementary school with the Buffalo Chips youth team and continued to run competitively through college. Also, a competitive soccer player she stuck with running after college and enjoys working with and helping other runners reach their goals. After mainly running 5Ks growing up she moved on to the longer distances, she completed her first marathon in 2017 and first 50k in 2018. She has assisted coaches in prior training groups for Gold Country Run + Sport.