Our staff consists of passionate and experienced runners and fitness enthusiasts committed to offering the highest level of service and product knowledge. We are an experienced team of Ultra Marathon Runners, Track and Field Athletes, and Recreational Runners. We have joined forces to help our community achieve its running and fitness goals. We will go the extra mile to ensure that you find the perfect fit and style.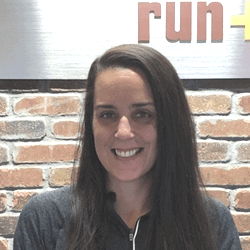 Katie Hartman
Manager
Katie has been running since middle school when her family joined a local running club, and she has been hooked ever since. She continued running cross country and track for St. Francis High School in Sacramento while also playing competitive soccer. She has been active her entire life whether swimming, running, or playing soccer. After having her daughter in the past year, Katie wanted to return to work in a job that she is passionate and knowledgeable about. She is training for her first 50k and enjoys helping others around her reach their goals.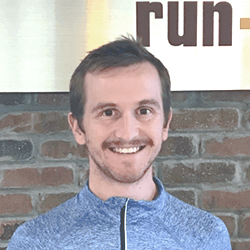 Reed Breuer
Assistant Manager - Operations
Reed has been running since 2010 and has considered himself a running nerd since 2012 when his Cal Poly SLO teammates began endlessly talking about the 2012 Olympic Trials. He focused on track and cross country in college and then transitioned to longer road races. He currently dabbles in ultramarathons and plans to eventually race the Western States 100 Mile Endurance Run. He hopes that his nerdiness can serve a greater purpose to the running community at large. Aside from running, he enjoys backyard sports and games such as cornhole, ping pong, and pool.
Paige Thomason
Marketing Coordinator
Paige grew up in Northern California and regularly goes horseback riding, hiking, and more recently trail running. She is a Sacramento State Fashion Graduate and is very passionate about the outdoor industry. Her greatest adventure to date is hiking Half Dome! On the weekends you can find her hiking with her Australian Shepherd Sunny.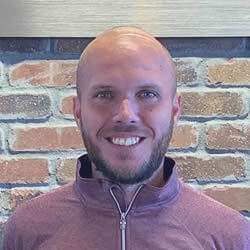 Robert Ressl-Moyer
Assistant Manager
Roberts background and passion lays in coaching and teaching. He graduated 2013 with a graduate degree in Exercise Science from the University of Vienna.
Once an avid soccer player, Robert transitioned into Marathon training after he moved from Austria to Boston. He ran his first marathon in 2015. Following enthusiastic (and relentless) encouragement from new running friends in Sacramento, Robert began his journey into trail ultra-running. Since then he has won several trail races throughout Northern California. A highlight of Roberts running career was representing Austria's national team at the 2018 IAU Trail World Championships in Spain.
He is hoping his expertise and knowledge can help you to support you on your personal fitness journey.
Amanda Socal
Assistant Manager
Amanda grew up in San Francisco, CA and lived a very active childhood playing a variety of sports. She did ballet and gymnastics for many years and then went onto playing volleyball for most of her school years. Before graduating from CSU, Sacramento in May 2020, Amanda began to take on a more active fitness journey. She now enjoys doing HIIT workouts, practicing yoga, and going on long endurance runs with her Weimaraner puppy, Midna. Amanda wants to further her fitness journey by expanding her knowledge of sports nutrition, and to someday complete a marathon.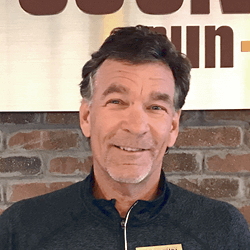 Kurt Jaehn, RRCA Certified
Kurt started running in high school, competing in track and cross country. He was an avid cyclist for many years and competed in many races including Eppies Great Race and several 24-hour adventure races. Kurt became serious again with running in 2010. He sold his road bike and now is an avid runner! Since then he has completed the California International Marathon 7 times and dozens of other races including 50K's, half marathon's, 10k's, and 5k's. Kurt loves to share his passion for running. He became an RRCA certified runner coach this year and looks forward to coaching at Gold Country.
Casey Shaw
After trying out a plethora of other sports, Casey found her love for running in middle school. She ran cross country and track at Casa Roble High School. She then made her way into collegiate athletics, where she competed for Cuesta College. She hopes, in the future, to run marathons.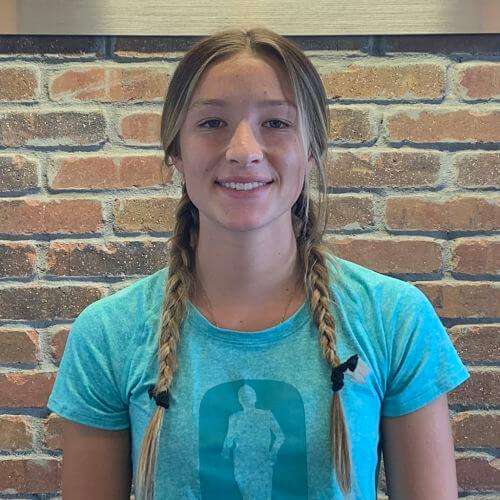 Tia Oliver
Tia has been active her whole life playing competitive lacrosse and soccer. Her best friend convinced her to join the track her freshman year of high school and she fell in love with the sport. She will continue her running career at Sacramento state and will be running the steeplechase and 5K.
Cari Chavez
Cari has been an active person all her life with soccer, karate, and her biggest passions skiing and snowboarding. Wanting to be more active all year round, instead of the season to season, she picked up running. She is a recreational runner with her sidekick, Terrier Mix Missy. She has been at the shop for almost a year and loves being able to help people enjoy the sport of running, as much as she does.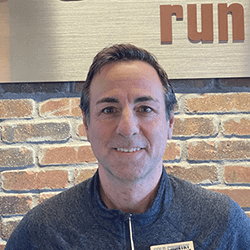 Leon Shahinian
Strategic Advisor
After spending most of his career in the finance and investment management industry, Leon decided to combine his lifelong enjoyment of running with his business experience to help build a top-class run specialty retail store to serve the beautiful community in which he and his family have lived for well over a decade. His passion for running developed early on in life, first as a competitive soccer player and later as an avid runner on the scenic trails and roads in the Gold Country area. When he is not helping others in the store with their running needs or running himself, Leon enjoys cooking traditional Armenian food for his family. He is married and has three wonderful children.