Our staff consists of passionate and experienced runners and fitness enthusiasts committed to offering the highest level of service and product knowledge. We are an experienced team of Ultra Marathon Runners, Track and Field Athletes, and Recreational Runners. We have joined forces to help our community achieve its running and fitness goals. We will go the extra mile to ensure that you find the perfect fit and style.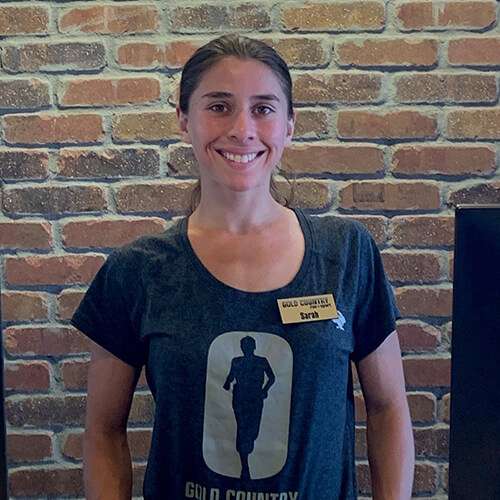 Sarah Correa
General Manager
Although she ran occasionally in college, running didn't become a passion for Sarah until moving to sunny California from the East coast in 2012. A lover of distance running, Sarah has completed several marathons and ultra-marathons, most recently the Canyons 100k and Boston Marathon. Like most ultra-runners, her dream is to one day toe the line at Western States! In her free time, Sarah loves to draw, spend time with her two dogs, and find great places to run (and eat!) in the area.
Reed Breuer
Manager Operations
Reed has been running since 2010 and has considered himself a running nerd since 2012 when his Cal Poly SLO teammates began endlessly talking about the 2012 Olympic Trials. He focused on track and cross country in college and then transitioned to longer road races. He currently dabbles in ultramarathons and plans to eventually race the Western States 100 Mile Endurance Run. He hopes that his nerdiness can serve a greater purpose to the running community at large. Aside from running, he enjoys backyard sports and games such as cornhole, ping pong, and pool.
Leon Shahinian
After spending most of his career in the finance and investment management industry, Leon decided to combine his lifelong enjoyment of running with his business experience to help build a top-class run specialty retail store to serve the beautiful community in which he and his family have lived for well over a decade. His passion for running developed early on in life, first as a competitive soccer player and later as an avid runner on the scenic trails and roads in the Gold Country area. When he is not helping others in the store with their running needs or running himself, Leon enjoys cooking traditional Armenian food for his family. He is married and has three wonderful children.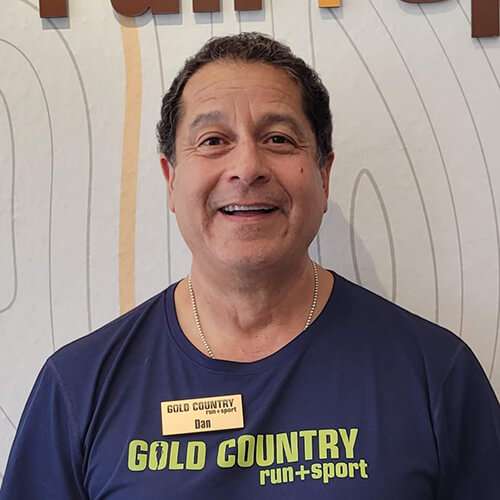 Dan Lopez
Although always an active person, Dan acquired a passion for running later in life. When his son was diagnosed with Leukemia at five years old, Dan and his wife, Audrey, joined Team in Training, an organization dedicated to training first time marathoners who raise money for the Leukemia and Lymphoma Society. After completing the marathon, Dan was hooked! He stayed on with Team in Training for two more seasons serving as a mentor to new marathon trainees. He hasn't stopped running since and his enthusiasm for helping new runners continues. Besides running, Dan likes to be outdoors hiking with his family and dogs.
Cory Dell'Aquila
Cory was born and raised in rural North Carolina. He loves traveling and being outside. He has a pet cat named "Mission" and his favorite color is green! On his days off, you can catch him running the Johnny Cash trail in Folsom!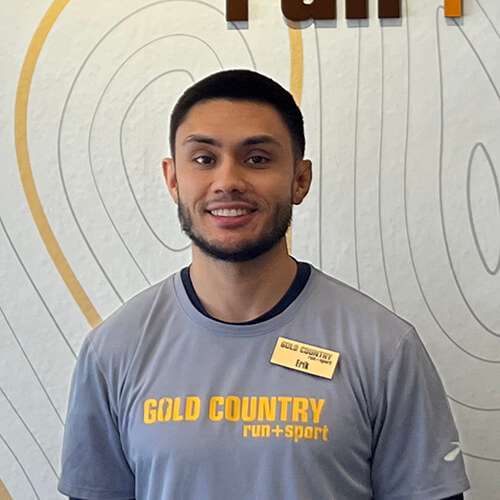 Erik Hanley
Erik is originally from Long Island, New York. He started running to help with his conditioning for boxing. He would run extensively in preparation for his boxing tournaments like the "NY Daily News Golden Gloves," and other metropolitan boxing competitions. After moving to California in 2019, he has developed a new love for Northern California's beautiful running environment and community.