Our staff consists of passionate and experienced runners and fitness enthusiasts committed to offering the highest level of service and product knowledge. We are an experienced team of Ultra Marathon Runners, Track and Field Athletes, and Recreational Runners. We have joined forces to help our community achieve its running and fitness goals. We will go the extra mile to ensure that you find the perfect fit and style.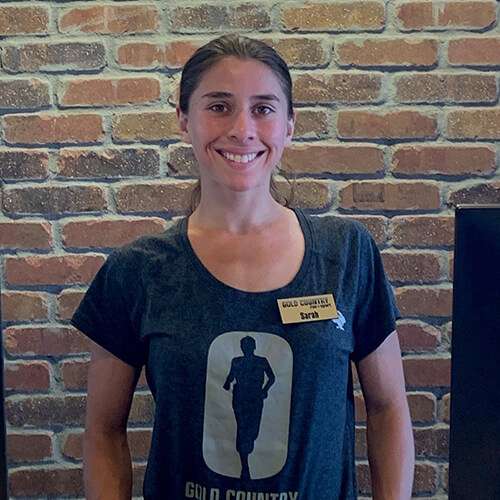 Sarah Correa
General Manager
Although she ran occasionally in college, running didn't become a passion for Sarah until moving to sunny California from the East coast in 2012. A lover of distance running, Sarah has completed several marathons and ultra-marathons, most recently the Canyons 100k and Boston Marathon. Like most ultra-runners, her dream is to one day toe the line at Western States! In her free time, Sarah loves to draw, spend time with her two dogs, and find great places to run (and eat!) in the area.
Reed Breuer
Manager Operations
Reed has been running since 2010 and has considered himself a running nerd since 2012 when his Cal Poly SLO teammates began endlessly talking about the 2012 Olympic Trials. He focused on track and cross country in college and then transitioned to longer road races. He currently dabbles in ultramarathons and plans to eventually race the Western States 100 Mile Endurance Run. He hopes that his nerdiness can serve a greater purpose to the running community at large. Aside from running, he enjoys backyard sports and games such as cornhole, ping pong, and pool.
Edward Martinez
Growing up in Michigan, Edward replaced a smoking addiction for a running addiction. However, after reaching marathon distance level and training for his first ultra distance marathon, he suffered an injury and had to have several surgeries. Although he had to decrease his mileage a great deal he'll always identify as a runner and still loves being involved in the running community. His personal experience with running injuries will be a great benefit for those dealing with them or trying to avoid them.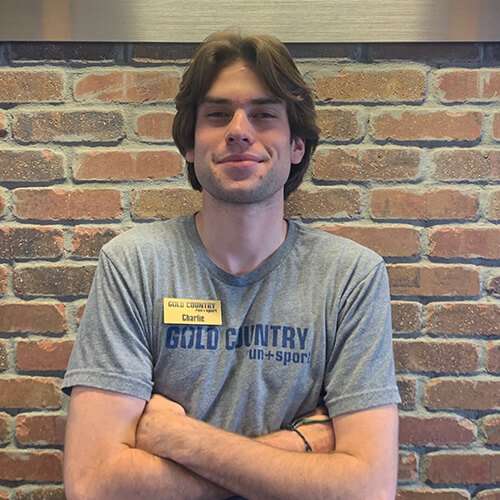 Charlie Hamilton
Charlie started his active lifestyle very young. He was very active in his Middle school and High school years playing an abundance of sports including Soccer, Basketball, Baseball, Cross Country, and Track. He always found a home in Cross Country and Track competing all across the country. In Highschool he chose to only compete in both Track and Cross Country. Throughout those four years he grew to the where he is now. He attends Folsom Lake College and is studying kinesiology and hopes to compete in high jump collegiately at American River College in the spring of 2022.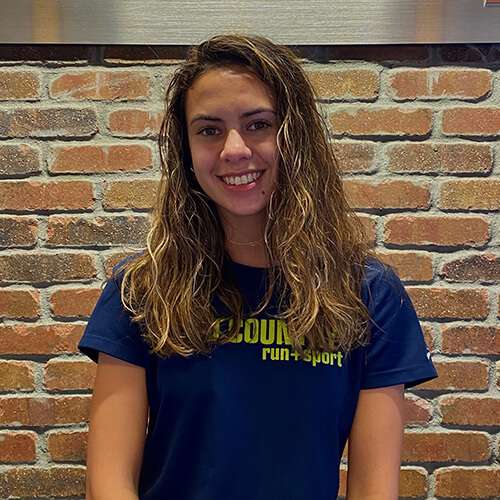 Alyssa Bruno
Originally from the Bay Area, Alyssa started running in the 7th grade and hasn't stopped since. In high school, she definitely preferred running cross country over track and field but each had their perks. She currently attends Folsom Lake College as a biology major and one of her future goals is to run a half marathon in each state.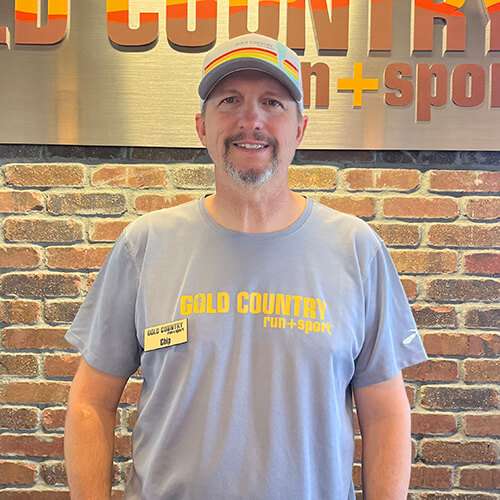 Chip Anderson
Chip ran Cross Country and track throughout high school and then ran collegiately for American River College. He moved on to run at Sonoma State University. At Sonoma State, Chip was part a National qualifying cross country team. Chip's passion is traveling and spending time with his family. When Chip travels, him and his family like to find unique trails and paths on run on. He has also ran in 21 countries!
Leon Shahinian
After spending most of his career in the finance and investment management industry, Leon decided to combine his lifelong enjoyment of running with his business experience to help build a top-class run specialty retail store to serve the beautiful community in which he and his family have lived for well over a decade. His passion for running developed early on in life, first as a competitive soccer player and later as an avid runner on the scenic trails and roads in the Gold Country area. When he is not helping others in the store with their running needs or running himself, Leon enjoys cooking traditional Armenian food for his family. He is married and has three wonderful children.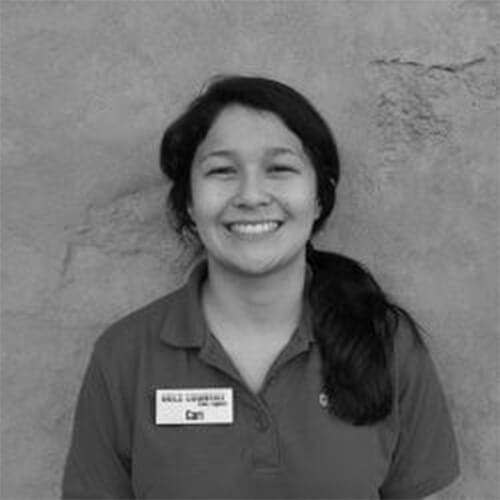 Cari Chavez
Cari has been an active person all her life with soccer, karate, and her biggest passions skiing and snowboarding. Wanting to be more active all year round, instead of the season to season, she picked up running. She is a recreational runner with her sidekick, Terrier Mix Missy. She has been at the shop for almost a year and loves being able to help people enjoy the sport of running, as much as she does.
Armineh Turgeon
Armineh is an Iranian American woman who has been active her entire life. She has a running and basketball background, however her passion for nature has more recently led her to hiking extensively, especially on the Tahoe Rim Trail. Armineh is very curious about body and movement, and with that she discovered contemporary dance and has worked as a dancer, choreographer, and director. She performed and choreographed many solos and group pieces in San Francisco Bay Area and Iran. What you don't know about Armineh is that she is a fashion designer and an agriculture engineer as well! Armineh also loves cooking, painting, and being outside, experiencing our Mother Earth.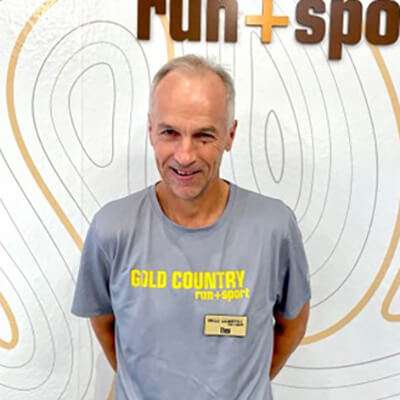 Theo Wirth
Theo was a competitive soccer player in Germany and started running consistently in 2000 when he ran his first marathon. A few years later, he discovered the fantastic trails in Auburn and surrounding areas and began to run trail ultra-marathons. He finished the Western States 100-mile endurance run in 2005 and 2022 and has completed 10+ road marathons and 40+ ultramarathons. Aside from running, he enjoys hiking, skiing, and spending time with his dog, Lucie.