GET THE RIGHT FIT FOR YOU
At Gold Country Run + Sport we believe having an accurate understanding of the shape and dimensions of your feet and how they move leads to the best recommendations for the right pair of shoes. Whether you walk, run or are on your feet all day, finding the right fit for your unique foot shape and stride makes all the difference.
That's where our new personalized Fitstation from Volumental comes in! With just 3 easy steps we can offer specific shoe recommendations based on your foot type, measurements and gait.
Scan Your Feet
Step 1: We begin with a foot scan. This system uses 4 different cameras to create a precise 3D image of your feet that we can analyze.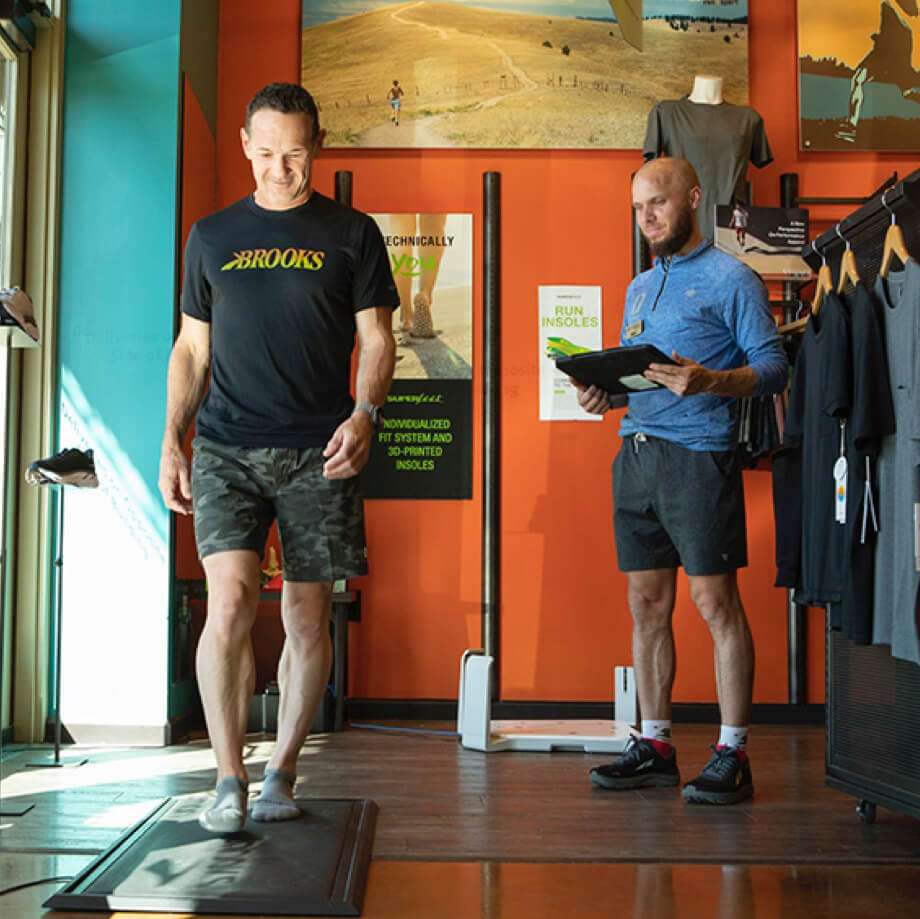 Gait Analysis
Step 2: We have you walk across a pressure pad to measure your gait and identify your greatest pressure points, arch stability, and any pronation or supination.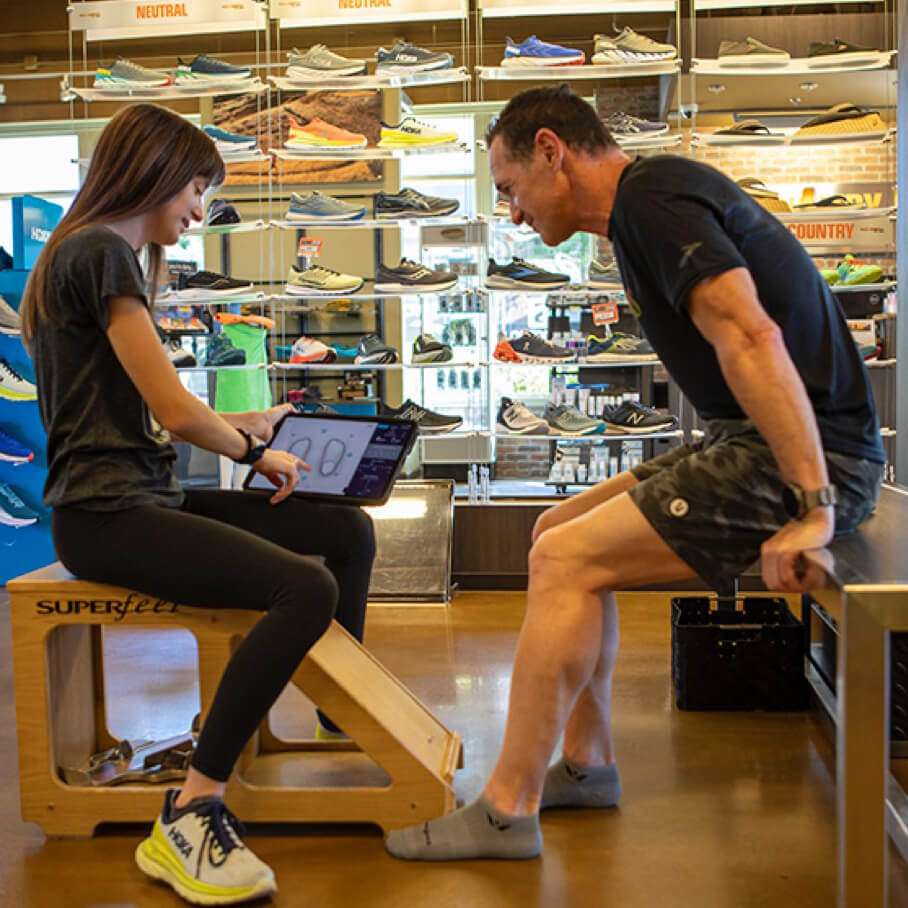 Review Scan & Gait Analysis
Step 3: We review your image results to assess your arch height, foot length and width. The 3D scan gives us exact measurements of your feet and a clear picture of how they move, which helps us find the right shoes and/or insoles for you.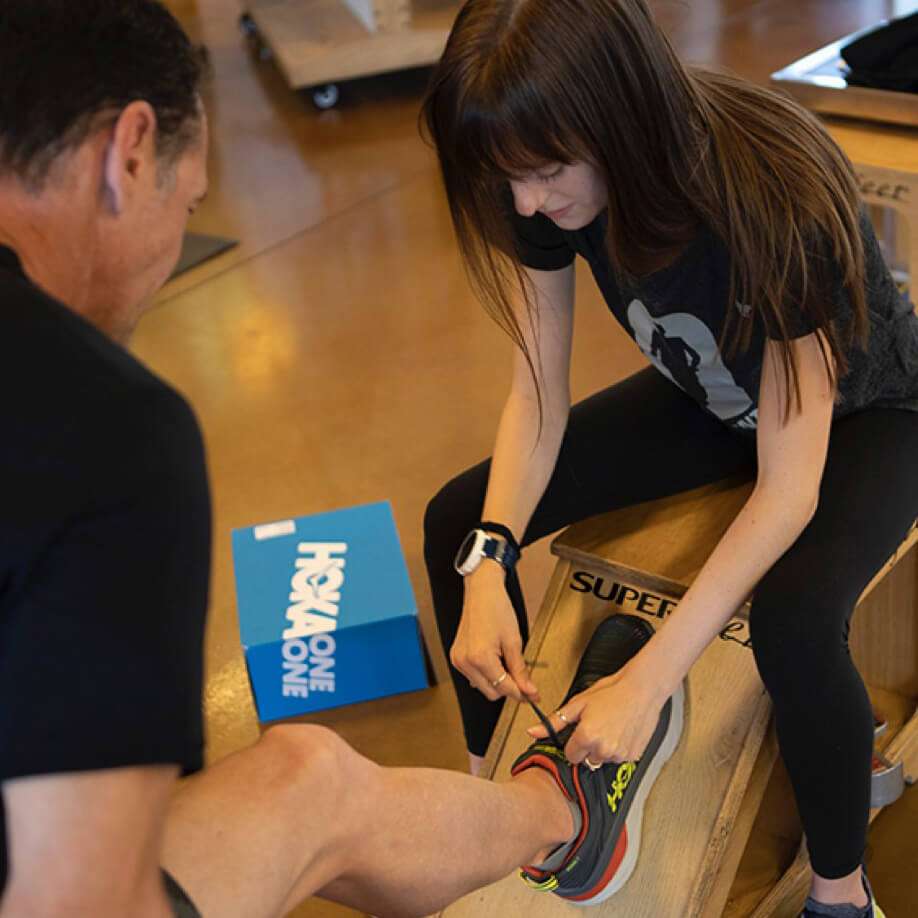 Try Recommended Shoes
After reviewing your results, our knowledgeable staff will recommend shoes for your feet.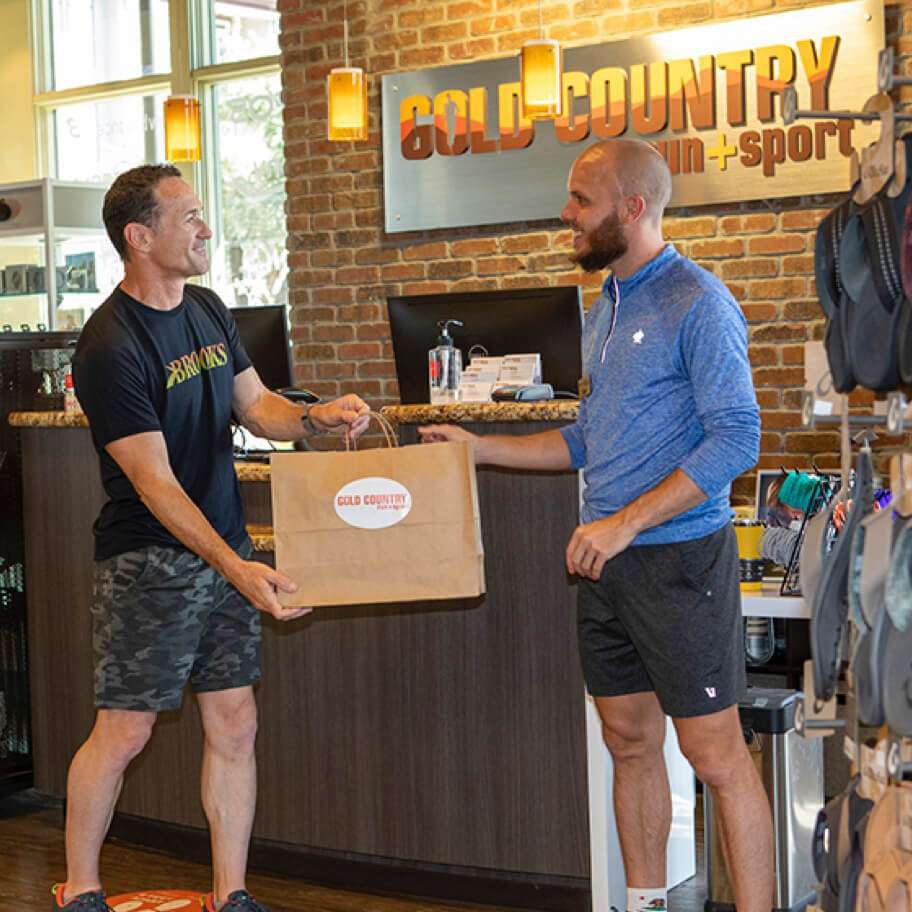 Find Your Perfect Fit
Find your perfect fit, & leave with the right shoes for you!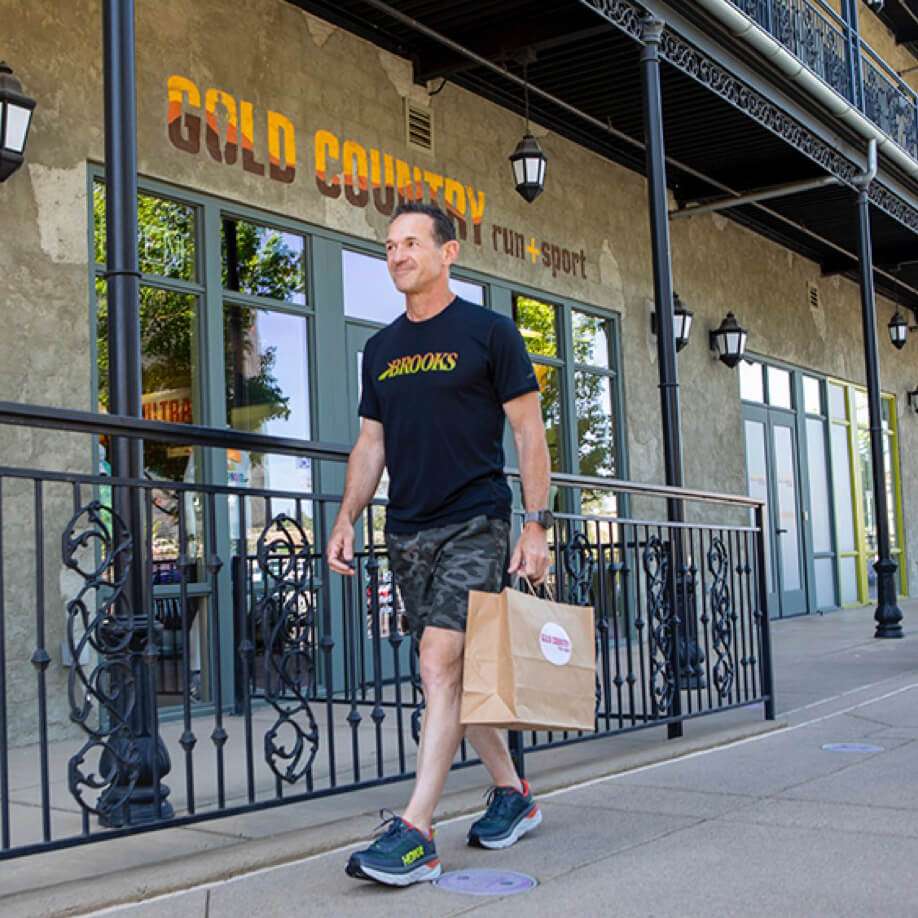 PERSONALIZED 3D-PRINTED INSOLES
ME3D insoles are made with a personalized 3D-printed Superfeet shape for individualized support that moves with you. Created to match the geometry of each foot for truly personalized support. ME3D custom orthotic insoles are calibrated to each foot's dynamic pressure pattern, with five independent support zones that adapt and respond to the way you move. Come to our El Dorado Hills location to be fit for your ME3D's today, no appointment necessary!